ABOUT EC PROPERTY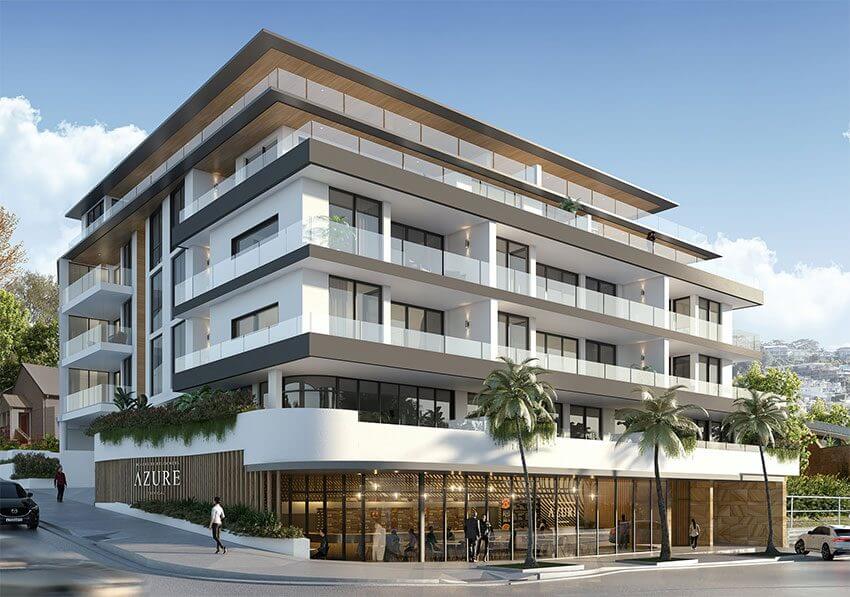 EC Property is a Specialised Property Consultancy and
Process Management Operation.
Our Business Mantra is DEDICATION, LOYALITY, FOCUS,
DETERMINATION, AND A COMMITMENT TO EXCELLENCE.
This Mantra combined with experience from diverse business sectors
and direct operational expertise provides a bedrock foundation for SUCCESS.
All your Property Solutions are here!
For Advice on any aspect of the Property Process and Management, including
Acquisition, Design, Project Management, Authority Coordination,
Consultant Appointment & Coordination, Legal, Sales, Finance, and Marketing.
EC Property has developed a LIVE property trading platform called the Property Trade Desk.
This allows property to be traded LIVE 24/7 by unlimited local and international agents.
Our industry relationships with national and international brands combined with our
strong desire to work with local enterprises provides a unique tapestry of skill and
expertise that delivers great outcomes to our clients and the community.
Disclaimer
The vendors and their agents do not guarantee, warrant or represent that the information contained in this advertising and marketing document is correct. We exclude all inferred or implied terms, conditions and warranties arising out of this document and any liability for loss or damage arising there from. Price ranges may vary based on availability of stock. Terms and conditions apply.
Privacy
This Privacy Policy sets out our commitment to protecting the privacy of your personal information that we collect through this website or directly from you.
This Privacy Policy sets out our commitment to protecting the privacy of your personal information that we collect through this website or directly from you.
You providing us with personal information indicates that you have had sufficient opportunity to access this Privacy Policy and that you have read and accepted it.
If you do not wish to provide personal information to us, then you do not have to do so, however it may affect your use of this Site or any products and services offered on it.
1. Type of personal information collected
Personal Information: The type of personal information we collect may include is set out on our website.
If we receive your personal information from third parties, we will protect it as set out in this Privacy Policy.
2. Collection and use of personal information
We collect and use the personal information for purposes including to contact and communicate with you, for internal record keeping and for marketing.
3. Disclosure of personal information
We may disclose personal information for purposes including to provide our products and services to you, and as required by law.
Where we disclose your personal information to third parties for these purposes, we will request that the third party follow this Privacy Policy regarding handling of your personal information.
4. Access to and correction of personal information
Access: You may request details of personal information that we hold about you, in certain circumstances set out in the Privacy Act 1988 (Cth). An administrative fee may be payable for the provision of information. We may refuse to provide you with information that we hold about you, in certain circumstances set out in the Privacy Act.
Correction: If you believe that any information we hold on you is inaccurate, out of date, incomplete, irrelevant or misleading, please contact us by email. We rely in part upon customers advising us when their personal information changes. We will respond to any request within a reasonable time. We will endeavor to promptly correct any information found to be inaccurate, incomplete or out of date.
5. Complaints about breach
If you believe that we have breached the Australian Privacy Principles and wish to make a complaint about that breach, please contact us at eddy@ecproperty.com.au
6. Unsubscribe
To unsubscribe from our e-mail database, or opt out of communications, please contact us at the details below.
7. Storage and Security
We are committed to ensuring that the information you provide is secure.
8. Cookie Policy
This website uses cookies. A cookie is a piece of data that a website sends to your browser and which is then stored on your computer or other internet-enabled devices. As you browse through the website, advertising cookies will be placed on your device and third-parties so that we can understand what you are interested in. This website runs targeted advertising, enabling us to present you with advertising on other sites based on your previous interaction with this website. You may be able to use your browser settings to manage cookies. These settings may include deleting all or some cookies, not accepting any cookies, or being notified when cookies are being used.
For any questions or notice, please contact us at:
Email: eddy@ecproperty.com.au
Last update: 30 November 2018